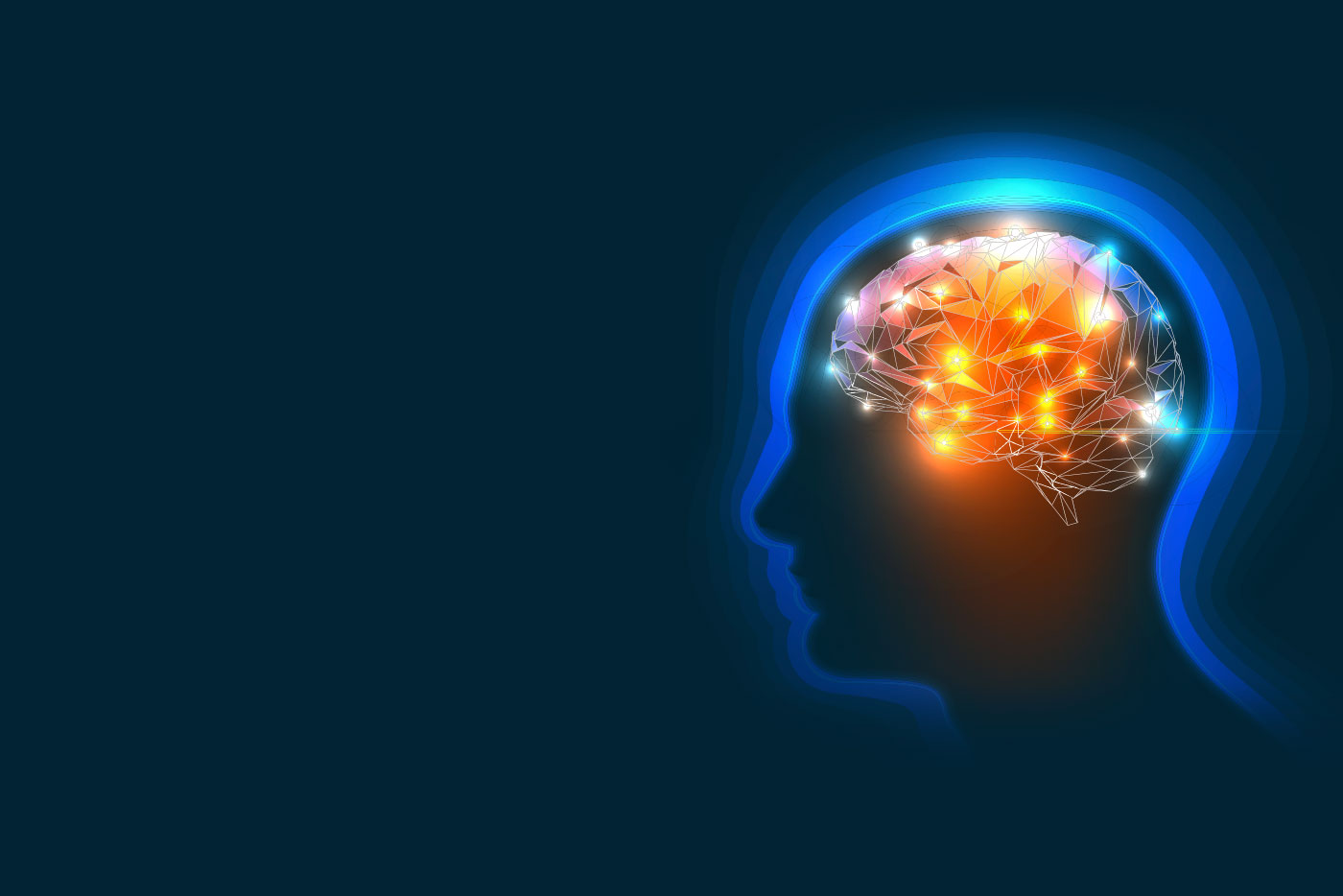 Evaluating the Effect of
Reducing Brain Iron in Parkinson's Disease
Why remove brain iron?
Parkinson's disease is associated with an accumulation of iron in certain regions of the brain. It is important to look at iron accumulation and if reducing iron will improve motor symptoms or slow progression of the disease. The SKY clinical study aims to address these questions.
&nbsp
The study will use an investigational form of the drug deferiprone. Deferiprone is a drug that attaches itself to iron. The deferiprone-iron combination is then moved away from the brain and leaves the body in the urine.
&nbsp
&nbsp
It has not yet been proven whether removing the excess of iron from the brain will modify the course of Parkinson's disease but the following publications support the idea that this approach should be further studied.
Munoz et al, Parkinson's Disease: The Mitochondria-Iron Link. Parkinsons Dis Epub 2016 May 17
This review article discusses evidence from multiple studies which each suggest a link between iron accumulation in the brain and the development of the symptoms of Parkinson's disease
Belaidi and Bush, Iron neurochemistry in Alzheimer's disease and Parkinson's disease: targets for therapeutics. J Neurochem. 2015 Nov 6. doi: 10.1111/jnc.13425. [Epub ahead of print]
This review article highlights how changes in brain iron metabolism can affect brain function in Alzheimer's disease and Parkinson's disease, and discusses recent findings which suggest that brain iron can be a diagnostic and therapeutic target in the treatment of these diseases.
Isaya. Mitochondrial iron-sulfur cluster dysfunction in neurodegenerative disease. Front Pharmacol. 2014 Mar 3;5:29
This review article discusses differences in symptoms in different types of neurodegenerative disorders, and reviews evidence suggesting that it is possible that problems in iron metabolism may play a role in all of them, and that treatment that involves removing extra iron from brain regions may be a therapeutic option for these disorders.
Kumar et al. The role of free radicals in the aging brain and Parkinson's Disease: convergence and parallelism. Int J Mol Sci. 2012;13(8):10478-504
This review article focuses on the role that free radicals (molecules that can act to damage DNA and other cell components) may play in Parkinson's disease.
Devos et al: D. Devos, C. Moreau, J. C. Devedjian, J. Kluza, M. Petrault, C. Laloux, A. Jonneaux, G. Ryckewaert, G. Garcon, N. Rouaix, A. Duhamel, P. Jissendi, K. Dujardin, F. Auger, L. Ravasi, L. Hopes, G. Grolez, W. Firdaus, B. Sablonniere, I. Strubi-Vuillaume, N. Zahr, A. Destee, J. C. Corvol, D. Poltl, M. Leist, C. Rose, L. Defebvre, P. Marchetti, Z. I. Cabantchik, and R. Bordet. Targeting Chelatable Iron as a Therapeutic Modality in Parkinson's Disease. Antioxid.Redox.Signal., 2014.
This team conducted a pilot study in which patients with Parkinson's disease received either deferiprone or placebo (an inactive product). The results indicated that deferiprone both reduced the amount of iron in the substantia nigra and was associated with improved motor scores on the Unified Parkinson's Disease Rating Scale.
&nbsp
&nbsp
Tablet and liquid formulations of deferiprone are approved to treat iron overload in patients with thalassemia, a blood disorder in which patients require frequent blood transfusions, which contributes to an excessive amount of iron in their bodies. Deferiprone has been used for many years to help such patients get rid of extra iron and protect their organs from iron toxicity.
&nbsp
&nbsp
The drug being used in this study is called deferiprone delayed-release tablets. It is an investigational product, meaning that it is not licensed or approved anywhere. So far, it has been tested only in healthy people. This study will look at the safety and effectiveness of this new form of deferiprone in the treatment of Parkinson's disease.
&nbsp
&nbsp
The goal is to evaluate several doses of deferiprone to see which, if any, is able to improve motor symptoms or slow the progression of the disease.
&nbsp
&nbsp
If you are found to be eligible and decide to enroll, you will be assigned randomly (by chance) to take either deferiprone tablets or placebo tablets. Placebo tablets are inactive. They look the same as the deferiprone tablets but contain no active medication.
Neither you nor anyone on the study staff will know which of these products you are getting until the study is over.
Four different doses of deferiprone will be tested. Over the 9-month study period, you will be assigned to take one of the following doses twice a day:
a half-tablet
one tablet
one and a half tablets
two tablets
&nbsp
&nbsp
You will take your medication at home.
Nine (9) visits to the study center are required.
Weekly blood tests need to be taken.
You can take the blood tests anywhere.
We will be asking some participants to consider donating a sample of spinal fluid, which would involve having a spinal tap (lumbar puncture). However, this is completely optional and not required as part of the study.
&nbsp
&nbsp
Enrolling in this study is free. There will be no charge to you for any of the study visits, medications, tests, and procedures.
You will not be paid to be in the study, but you can be reimbursed for expenses such as parking or bus fare.
&nbsp
&nbsp
Participants in this study must:
Have received a diagnosis of Parkinson's disease within the last three years.
Have been on a stable dose of certain Parkinson's medicines for at least the last three months.
Be between the ages of 18 and 80 years.
For more details regarding inclusion in this study please refer to:
&nbsp
&nbsp
You must continue taking the exact type and dosage of your Parkinson's medication for the entire time that you are in the study.
If the study doctor feels that you must change anything about your Parkinson's treatments, you will need to discontinue participation in the study.
Some drugs to treat other medical problems will be allowed during the study and some not. All medications that you are taking must be discussed with the study doctor. If during the study you require any new medication for other conditions, your study doctor will let you know if you may have to discontinue participation in the study.
&nbsp
&nbsp
To learn if a medication is effective and safe, it must be compared against a placebo.
Even if you are randomly assigned a placebo, your participation in the trial is important to this trial and future investigations of new treatments.
Everyone participating in a clinical trial has an important role in advancing the treatment and cure of diseases, even those who may be assigned a dose that is later determined to be too low or too high.
In the SKY study you will have a 4:1 chance of getting active drug. This means you have 4 times the chance of taking a dose of deferiprone verses 1 chance of getting placebo.
Visit FoxTrialFinder.org for comprehensive information about enrolling in a clinical trial.
&nbsp
&nbsp
The SKY study will be conducted at sites in North America and Europe. It is planned that a total of 140 people will take part.
&nbsp
&nbsp
Visit FoxTrialFinder.org for comprehensive information about enrolling in a clinical trial.
Look up the SKY study on:
&nbsp
How will the safety of patients in this study be protected?
The independent safety board watches over the safety of the study, from before it is approved until the last patient has completed it.
The safety board members have the authority to put a study on hold or stop it entirely if they have serious safety concerns.
In addition, if the study doctor has concerns about a particular patient's safety, that patient may be taken out of the study even if he or she wishes to remain.
How do I enroll?
The locations of the study centers can be found through either of the two links below:
Participants in any clinical trial will be asked to sign an informed consent document, which explains the study in detail and describes its risks and benefits. The study leaders will spend time reviewing this document with you. It is important that you take the time to carefully consider every aspect of the study before you decide to enroll. You should have all your questions addressed before you sign the document.
Learn more about Informed Consent at: FoxTrialFinder.org